Company

Comazzi Srl operates in the field of bus services since the immediate post-war period. By developing its organization over time, now has a fleet of more than 80 vehicles and a staff of about 80 employees.
are two main areas of intervention of Autoservizi Comazzi:

activity public transport Local that embraces most of the provinces of Novara and Verbania;
 
the range of tourist services with bus coaches, local and long-range transfer, city tours, hiking for any itinerary, circuits and Italian tour of Europe.
Besides its headquarters in Domodossola, on the Swiss border 45 minutes from Brig, we are present in Omegna, Lake Orta and Borgomanero which is 20 minutes from Malpensa airport.
A large fleet of vehicles modernly equipped, the placement on the territory close to important crossroads as Malpensa, the Lakes and the Simplon and work operations based on certified procedures allow Autoservizi Comazzi to offer timely services of cars comfortable, meet so flexible to the needs of its customers and to ensure the highest standards of safety.
Borgomanero Headquarter
---
Domodossola Headquarter
---
Gallery
---
Historical pictures
Our fleet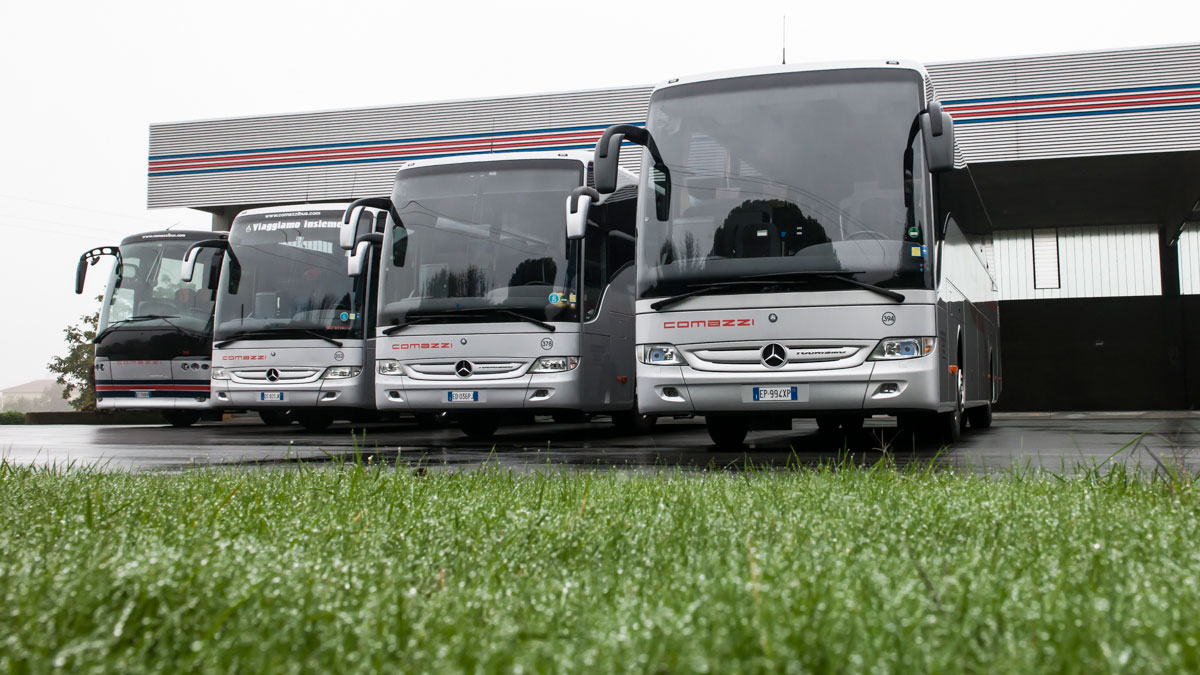 The vehicle fleet includes 80 modern coaches . At the customer's request, there is a set of optional: toilet, mini-bar, digital TV with DVD player, waffle maker.

Autoservizi Srl COMAZZI prepares the future with continued commitment to keep up with the progress that invests all sectors. In this direction, the past and present activities are the best and surest guarantee of success.
Our services